Wellness in the hotel in the Bavarian Forest
Wellness holiday in Bavaria - wellness for the entire body!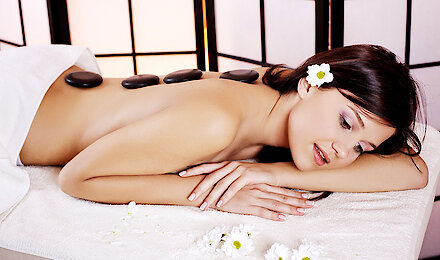 The Rösslwirt offers an oasis of relaxation and recovery.
Please book your appointments after arriving or, even better, in advance directly with Ms Karin Nagler.
Massages and body care are in-house, physical therapy treatment is offered elsewhere (all health insurances).
It's a wonderful feeling to be thoroughly spoiled at the Rösslwirt!
---
Enjoy relaxing moments with wellness massages, facial treatments, manicure, pedicure and reflexology - experience moments that belong to you only here.
Close your eyes for a little time-out and feel the pleasant massage and treatment that will finally relax your cramped muscles. Recovery for the body, regeneration from inside and outside.
---
Beauty & Massage by Karin Nagler
Wellness, Beauty and Massages, as well as Pedicure
Dear guests: If you desire a specific appointment contact me before your arrival so that I can best consider your wishes.
www.kn-cosmetics.de • info@kn-cosmetics.de • Tel.: 0151-22548559
---