In-house butcher
Our butcher offers fine sausage from our own production.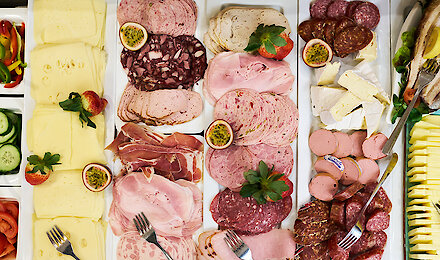 Our meat is from our own butcher and from small farms in the closer proximity.
Our sausage treats, such as raw farmer's ham, real farmer's smoked meat, Polish sausage and Pfefferbeißer sausage.
Our well-known tasty beer balls, cooked salami, white sausages and many others can be shipped upon order.
Ideal as a gift or present:
our "PROBIERPACKERL" with a little of everything for 9,98 EUR.
---
In our 3-star hotel in the Bavarian Forest, we will gladly treat you to our home-made specialities.
---